Why ISU-The Ultima Agency?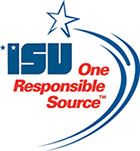 ISU Insurance Services is a local, privately owned, independent insurance firm capable of handling all of your insurance needs and is one of the top private brokers in the nation*. Our independent ownership allows us to provide you with a high level of personal service while accessing the strengths and resources of a national network to better serve you.

ISU Insurance Services is dedicated to consistently delivering the best value for your premium dollar. With over 100 offices and 1000 professionals coast to coast, the ISU Value Search™ accesses over 350 insurance companies to assure you receive the best combination of price, product and service. More than 80,000 businesses and 3,000,000 families and individuals know from personal experience that Our Knowledge is Your Best Insurance™.

One answer for all your insurance needs…
Provide ongoing comprehensive exposure analyses and appropriate transfer of risk through proper insurance
Negotiate coverages and premiums rather than obtain quotes
Respond satisfactorily to all requests within 24 hours
Obtain lower costs through the interrelationship of employee benefits and workers' compensation insurance
Shop the market for the Best Value every year
Avoid costly workers' compensation claim and over-reserving
Lower benefit costs
Make available Human Resource and enrollment advice
Prepare an easy-to-understand summary of all policies
Provide claims reporting and settlement assistance
Yes, convenience is important...

But so is knowing that you have the best value, feeling in control, and that you are dealing with a provider that has a high level of personal interest in you as well as the ability to deliver the strengths and resources necessary to get the job done.
Most business owners would like the convenience of buying all their insurance from one source.

The unique database and internet connectivity of ISU Insurance Services provide our clients access to over 350 of the most aggressive and competitive insurance companies.